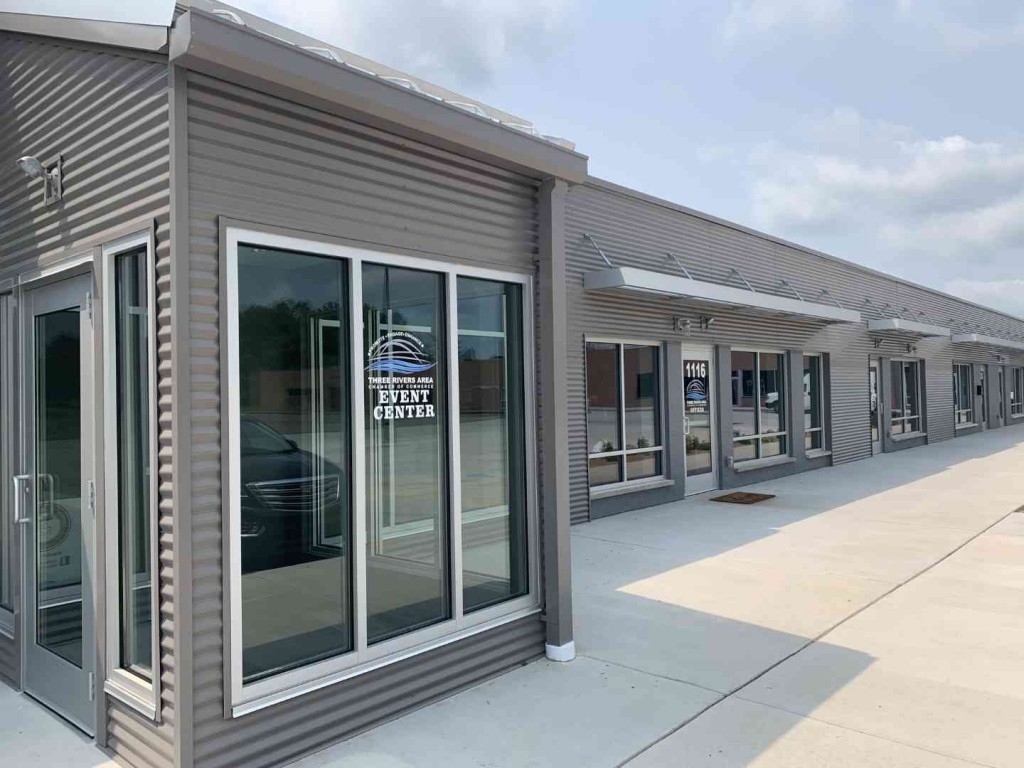 Directors, Ambassadors and Chamber Staff
The Board of Directors is made up of 18 members who are responsible for providing guidance to ensure the needs of the members and duties of the Chamber are fulfilled, in accordance to its mission statement. The Ambassadors serve as good will agents of the Chamber and assist with promoting the Chamber growth and mission. The Staff is dedicated to providing top notch customer service to our members, business community and residents.
Chair –Greg Moore—Consumers Energy
1st Vice-Chair —Kristen McEnroe – Kadant Johnson LLC
2nd Vice-Chair— Teresa Belote — St. Joseph County ISD
Treasurer— Melissa Barlow—Southern Michigan Bank & Trust
Paul Aivars—Glen Oaks Community College
Dave Bent—Metal Technologies
Joe Bippus—City of Three Rivers
Teresa Cytlak – Ridgeway Floral
Teresa Doehring—St. Joseph County
Janet Haff– American Axle & Manufacturing
Mark Honeysett—Village of Constantine
Barry Miller—Century Bank & Trust
Steve Miller – New Hope Assembly
Rex Scare – Armstrong International
Dave Shannon – Three Rivers Health
Chair – Sabrina Helland—Flagstar Bank
Vice-Chair –Emily Daniels — R& R Trailers, Inc.
Josh Bohm — Sturgis Bank & Trust
Rachel Drumm — Flagstar Bank
Alicia Finnerman—Century Bank & Trust
Erica Hensley – Omni Community Credit Union
Mary Hooley—Sturgis Bank and Trust
Maddie Jackson— Century 21 Affiliated
Amanda Kindig — americanseniorbenefits.com
Karen J. Knox – MIWDI
Ashlee Lawson – Century 21 Affiliated
Christy Linn—Ruoff Home Mortgage
Dawn Elkins – Hancock Mortgage
Emma Miller – Birch Meadows AFC
Lindsay Harrison – Three Rivers Health, Beacon Health System
Lisa Ludwig—Horizon Bank
Clayton Lyczynski II — Preferred Insurance Services
Heather Martell — Martell Realty Inc.
Kelsey McClish — Southern Michigan Bank & Trust
Angela Metty – Reflections Hair Studio
Darcey Ridenour—Care N Assist
Brigitte Romanelli — Morgan Stanley Financial Advisor
Mary Schrock – CENTURY 21 Affiliated
Kathy Stiver—WLKM/WRCI
Camille Wilson—Sturgis Bank & Trust
Mike Wilkinson – Verse By Verse Church
Todd Bannon – Three Rivers Area Mentoring
Vonda Marrow – Glen Oaks Community College Foundation
We welcome your inquiries at the Three Rivers Area Chamber of Commerce, our staff can be contacted at 269-278-8193 or via email as follows:
Christy Trammell – President & CEO, christytrammell@trchamber.com